---
Sponsor Junior Fair Trophies
---
Meet our new Treasurer
Please join us in welcoming Kia Stephan! Kia was hired as the new MCAS Treasurer during the regular October 5th Board Meeting. Kia worked here in the office during the 2021 fair week and has become a great addition to the office family!
Kia wrote the following bio to introduce herself to our Fair family.
Hello. My name is Kia Stephan and I am very excited to be the new MCAS Treasurer. I have a bachelor's degree in English with minors in History and Accounting. I am originally from Greenville, Ohio but moved to Covington, OH with my husband, Mike Stephan, about 7 years ago. Mike and I have been together for 18 years now. We have two daughters: Kila Stephan who is 16 years old and Kara Stephan who is 15 years old.
Both of our girls actively show rabbits year-around. Together we operate KMS Rabbitry which is a small rabbitry business where we breed, raise, show, and sell Netherland Dwarfs and Holland Lops. In addition, Kila and Kara are also members of 4H, FFA, Jr. Fair Board, Student Council, Art Club, FCCLA, and probably a few other organizations which I'm forgetting. Both girls also play golf and run track. So to say we are a busy family is an understatement.
If I have any free time, I enjoy shopping with my girls, crafting, and going to livestock auctions to purchase various creatures which makes Mike very upset. Yet, he still takes me to these auctions so he can't actually be that upset about it. Anyway, if you're ever around the fair office, feel free to stop in and say hello. I'm eager to get to know everyone and can't wait for the 2022 Miami County Fair!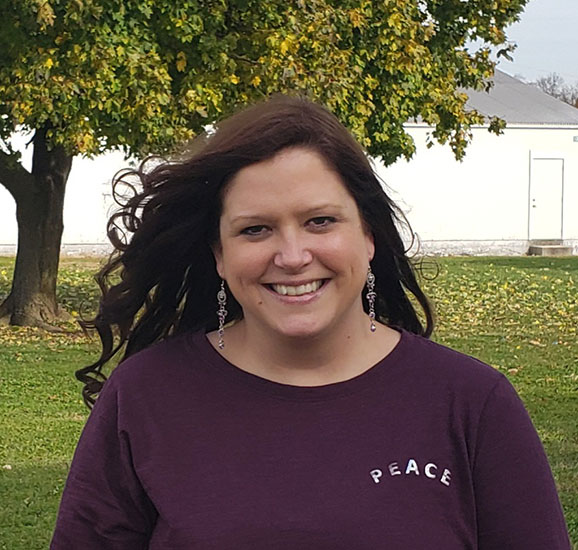 ---
Camping - All Season
Camping is available most of the year. Contact our office to learn more.
---